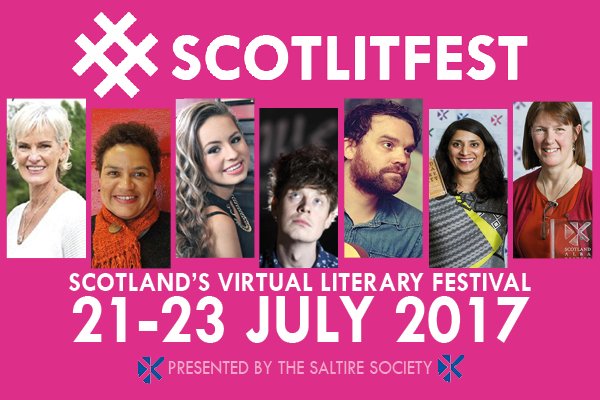 The second #ScotLitFest is coming up this weekend!
There are lots of things planned for this online book festival (for the full catalogue check out their website)  – my event is an online flash fiction workshop, taking place on Facebook on Sunday between 1-2pm (BST). To sign up for a place, tweet ScotLitFest (through this link) and ask to be added. Alternatively, contact them through the ScotLitFest Facebook page. There will be writing prompts, a bit of feedback, tips for revision and a recommended reading list to help you with your writing, and I can't wait!
In other news, there have been a few thoughtful, generous reviews of Flesh of the Peach recently – including The Writes of Woman, The Bottle Imp,  Scots Whay Hae and The F Word. For more, check out my Press tab, recently updated.
Naomi at The Writes of Woman interviewed me when I was down in London, and she had some fantastic questions for me.  Make yourself a cup of tea and have a listen. The real star may be my hands, which are animated by a force I do not understand.